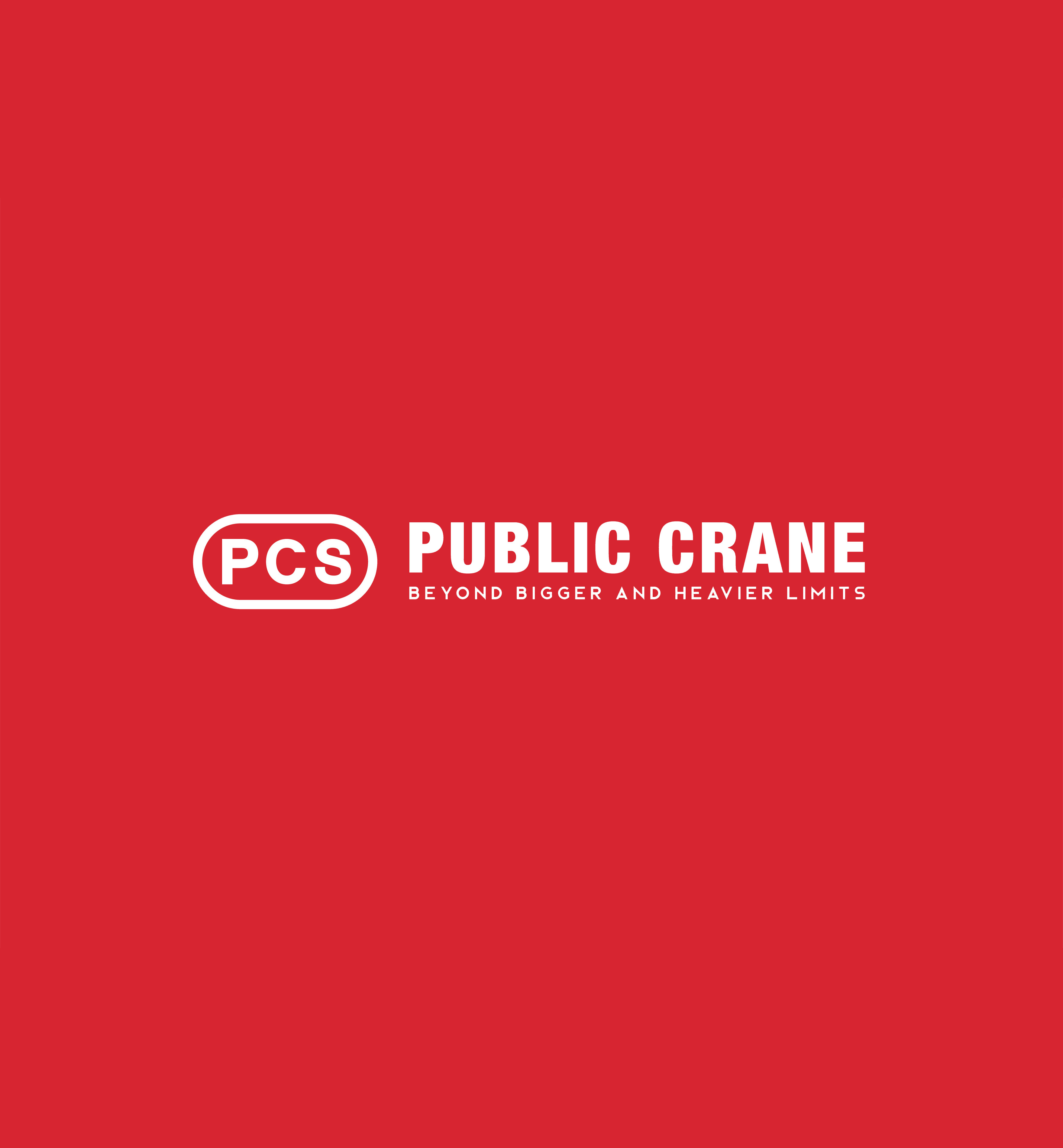 The LEADER in HEAVY LIFTING
At Public Crane, we take great pride in serving the industries that are the backbone of Malaysia's economy. We own the largest crane in the country, capable of lifting 1,600 tons. With more than three decades in the industry and a vast fleet of cranes & transport under our belt; we specialised in technically challenging heavy-lift projects, and our experience and expertise makes us the preferred heavy lift partners across oil & gas, petrochemical, infrastructure, civil, fabrications, commercial construction, power plant, port & shipyard industry. We leverage our expertise to provide the best heavy lifting and equipment service you can find across Malaysia. Simply put, we can lift anything, anywhere. And we're aiming even higher.
Our Goal is to inspire your confidence respect, and trust. We're proud to serve your needs. At Public Crane, it's more than a job – it's our legacy.
Public Crane at Glance
Professional & Competent Engineering Team
100+ Operators and Riggers
100+ Crane Fleet
30+ Transportation Fleet
40,000 sq.m Headquarters (with 18 acres of open yard)
Clients Throughout Malaysia
Awarded Mega Project Throughout Malaysia
"Commitment is What Transforms A Promise Into A Reality" - Abraham Lincoln
About us
Until today, Public Crane is growing and holds a substantial market share in the heavylifting and heavy equipment rental business among the Oil & Gas, Mega Infrastructure, High Rise Building Construction, Port & Marine Industries.
Public Crane is equipped and ready for any project, and we plan to increase lifting capability beyond 1,600 metric tons in the near future. We're always aiming higher, to be the one you call for crane and transport services.
Founded in 1980, Public Crane continues to grow and attract new clients in the Heavy Equipment Rental sector. Our sterling record of service excellence is highly regarded throughout Malaysia, and our reputation for superior maintenance, attention to safety, and ahead-of-deadline service keeps us standing tall among our peers.

Public Crane understands how important time and money are to our customers. Our reasonably priced, high-quality crane & transport services are designed for maximum efficiency and customer satisfaction. Our track record of success has enabled us to build a new headquarters complex, which centralizes our entire business operation under one roof, and is home to a state-of-the-art maintenance garage for fleet repair and upkeep.
Public Crane is proud to provide specialised crane and heavy haulage service for the engineering needs of growing industries. Our exceptional record of service and ability to adapt quickly has made Public Crane a star among heavy lifting leaders in the region today, and we are uniquely positioned for an even brighter future.

Public Crane keeps more than 150 superior standard cranes and transport vehicles moving – serving the unique needs of our broad client base. We are dedicated to supporting our customers from start to finish, with a highly qualified field team. Each highly-trained professional is deeply committed to project safety and efficiency that delivers superior results across all the industries.

We field nearly every type of crawler and mobile crane. Our passion for advanced lifting technology, for getting the job done right, and our long track record of results makes Public Crane the top choice for integrated rental and heavy lifting solutions.

We specialize in technically challenging heavy-lift projects, and our experience and expertise make us the number one choice for our customers. Whether the demand is for oil & gas, infrastructure, construction, power plant, a refinery, or port & shipyard platform, the heaviest loads are hauled and lifted by Public Crane.

Simply put, we can lift anything, anywhere. And we're aiming even higher.